Get No Hassle Quick & Easy Loan from $50,000 up to $2,000,000
For Any Use
We are proud to announce one of the easiest and most beneficial ways to get quick cash for your business. This is really ground breaking. The Coronavirus is having a devastating impact on businesses throughout the country. That's why Ready Commercial Capital has launched a COVID-19 RELIEF LOAN PROGRAM under which it offers financing from $50,000 up to $2,000,000 to businesses impacted by the pandemic. The Program loosens underwriting guidelines with respect to cash flow requirements for businesses shut down by the government or that have little to no cash flow due to the pandemic's impact on their business.
Poor credit: no problem.
Late payments: no problem.
Bank turndowns: no problem.
If you own a business you owe it to yourself to check out this fantastic opportunity.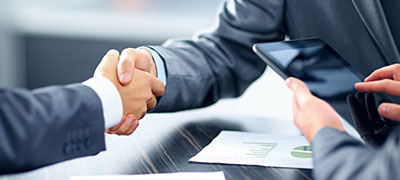 Step 1 -
How to Qualify
Any business impacted by the pandemic is eligible to participate. Virtually any combination of real estate may be used as collateral, including residential and commercial/industrial properties, parking lots, gas stations, co-ops, mixed use, farms, etc. Unacceptable collateral includes raw land, cemeteries, casinos, cannabis farms, and churches/synagogues, etc.
Step 2 -
Contact Us
Call us and we'll complete a simple one page application;
Step 3 -
Repay based on your ability
This is the best part of the program. We are banking on the fact that you will continue to do business as you did before. Months 13-24 Principal and Interest daily or weekly payments. Business selects the amortization schedule (up to 48 months), which will determine the amount of each payment and the principal balance due at maturity.
That means that if you do very well your loan gets paid back sooner and if business is bad you pay back less. WHICH MEANS NO MORE WORRIES!
And here's the absolutely best part of this program. No payments due for the first 3 months – 3 months Interest Only payments are collected at closing (although, for a Senior Lien Takeout loan, business may choose to begin making Interest Only payments in month 1, 2, 3, or 4).


It's by far the quickest and easiest way to get cash short of going to your own ATM.